At Riverplace Dental in Monona, we are equipped to handle all of your dental needs. To help you understand some of your options, we've included descriptions of some of our common services.
General cleanings and exams
Deep cleanings and advanced periodontal therapies
Conservative, tooth colored resin fillings
Metal based crowns, all ceramic crowns, and porcelain veneers
Comfortable root canals
Routine extractions and extraction of third molars (wisdom teeth)
Dentures and partial dentures
24 hour emergency care
No stress injections
Much, much more. All ages welcome!
Initial Oral Examination
Your initial oral examination includes a comprehensive examination of your mouth which includes a screening for TMJ problems, an oral cancer screening, periodontal probing, and diagnosis and treatment recommendations. We will also take x-rays, which may include a panoramic (an x-ray that spins around your head). We will also do a visual inspection for oral cancer, and any other suspicious lesions.
General cleanings & Periodontal Treatment
It is recommended that you have your teeth professionally cleaned at least twice a year. Patients with significant tartar build up may require a more significant cleaning (debridement or removal of heavy build up of tartar). Patients with tartar build up beneath the gum line that is contributing to periodontal disease may require anesthetic (numbing of teeth and gums) to comfortably scale the tartar off.
Conservative, tooth colored resin fillings
If a filling is not too big, Dr. Kutz or Dr Tills may recommend having the cavity filled with a bonded resin filling. While these fillings are tooth colored and blend in with the natural tooth, resin fillings are important from a conservative tooth saving standpoint as well. Since these fillings are bonded (or glued) into the tooth, the amount of tooth that has to be removed is reduced. These fillings also do not leak as much as silver fillings.
Crowns and
Veneers
Dr. Kutz and Dr Tills can restore any teeth needing a crown, bridge, or veneer. Typically, a tooth will need a crown when most of the natural tooth is gone, decayed, or cracked. There are a variety of crowns to choose from including all porcelain crowns (very esthetic), porcelain on top of metal crowns (not as esthetic but containing a metal base for strength), or all metal crowns (the least esthetic but very cleansable or easier to keep clean). Crowns are also needed to cover most root canal treated teeth, to restore an implant, and they are also sometimes necessary for partial dentures to work better. Bridges are essentially a series of crown that are attached to fill in a missing tooth. Veneers are made to improve the shape and color of teeth and fill in gaps between front teeth. 
Root Canals
A root canal is performed to save a tooth that has a damaged or infected nerve. A root canal is also sometimes necessary to properly restore a tooth to its original size and shape. Sometimes a post is then placed into the canal to support a build up that a crown may be put onto. Root canals are not and should not be painful. If a patient is properly numbed up, a root canal is the same as getting any other dental procedure. A crown is usually required over a root canal treated tooth so that decay does not leak back into the tooth. A crown is also usually necessary because these teeth often become brittle and dried out (because there is no blood and nourishment in the tooth), and a crown will help insure the tooth is protected from breaking or becoming reinfected.
Conscious Sedation
Dr. Kutz is certified by the State to provide safe, effective oral sedation to reduce your anxiety. Many patients who have fear or anxiety with going to the dentist experience a much more relaxing, comfortable visit with sedation. If you choose this option, you need to have a ride to and from your appointment.
Dental Implants
Dr. Kutz and Dr. Tills work with implant specialists to insure that you get the best possible care. They will plan your treatment with you and after your implants have been placed, they will place crowns or attachments onto the implant to replace a missing single tooth, missing multiple teeth, or support and retain a removable denture.
Removable Full and Partial Dentures
Missing teeth may also be replaced by making a removable denture (something that you take out at night). If you have existing teeth, Dr Kutz or Dr. Tills may suggest that you replace your missing teeth with a partial denture. Your existing teeth may require some preparation or crowns to insure that the partial denture fits and stays in your mouth properly. A full denture may be recommended for you if you have no teeth or your existing teeth are not restorable. In general, partial dentures work better than full dentures, and if you don't have enough bone for a full denture to grab onto to stay in and work well, then Dr. Kutz or Dr. Tills may recommend an implant to help hold the denture in your mouth.
Invisalign
Dr. Kutz is also an Invisalign  provider.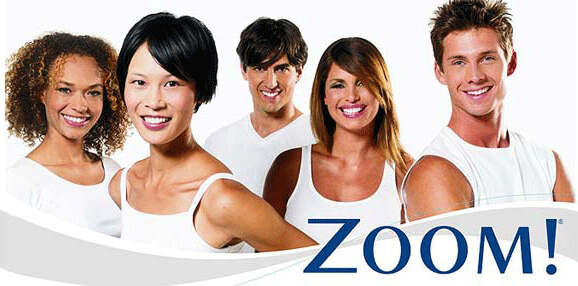 Teeth
Bleaching
Riverplace Dental is equipped with the Zoom Whitening System, so we can whiten your teeth up to 8 shades lighter in about 2 hours. We can also make custom trays to fit your teeth which you place tooth whitening gel into. The trays are worn for at least 2 hours (usually while you sleep) and significant results are usually seen within 2 weeks. Some people will experience sensitive teeth or gums after bleaching, but there is no damage done to the teeth or gums during these treatments. People who experience sensitivity are usually advised to bleach their teeth at greater intervals. Teeth bleaching is not recommended for anyone with periodontal disease, dental decay, or nursing or pregnant women.
Other
Services
Dr. Kutz and Dr. Tills provide comprehensive dental treatment for you and your entire family! We treat all ages! We also provide most other dental treatments not listed here. Call our office to schedule an appointment or meet one of the doctors or a free 15 minute consultation.
Our Location:
604 River Pl
Monona, WI 53716-4034 
Office Hours

| | |
| --- | --- |
| MONDAY: | 8:00 AM - 4:45 PM |
| TUESDAY: | 8:00 AM - 4:45 PM |
| WEDNESDAY: | 8:00 AM - 4:45 PM |
| THURSDAY: | 8:00 AM - 5:30 PM |
| FRIDAY: | 8:00 AM - 12:00 PM |
| SATURDAY: | CLOSED |
| SUNDAY: | CLOSED |