Meet the Riverplace Dental Staff
The professionals at RiverPlace Dental maintain the highest levels of accreditation and pursue ongoing education to stay abreast of the latest trends in dentistry. Riverplace Dental serves the Madison, WI area and has been voted Best Dentist by the Best of Monona two times!
Stop by our Monona location to meet our friendly dental staff or call us at (608) 222-9142.
Matthew Kutz, DDS
Dr Matt Kutz is a Marquette University School of Dentistry graduate and a UW Madison undergraduate alumni. He has been practicing dentistry in Madison since 2003. He is a co-founder of the Madison Dental Initiative, now More Smiles of Wisconsin (a not-for-profit dental organization operating at the Salvation Army in Madison) and an active dentist volunteer for the needy as the UW Madison MEDiC referral dentist. He is also an active WDA, ADA, and AGD member, as well as an Invisalign provider. Dr Kutz was voted Best Dentist in 2011 by the Herald Independent Best of Monona.
Dr Kutz enjoys getting to know his patients and putting people at ease, ensuring that dental office visits should always be comfortable and relaxing. Dr Kutz has additional training in conscious sedation so that very anxious patients can relax with more dental work done in less visits.
In his spare time, Dr Kutz enjoys spending time with his family, fly fishing, running, and eclectic music.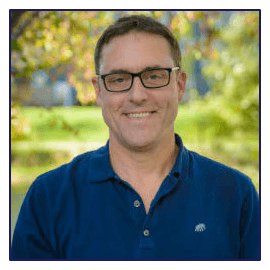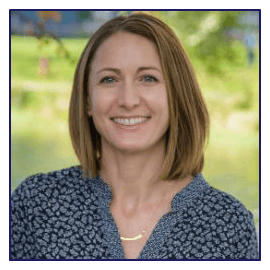 Laura Tills, DDS
Dr Laura Tills, a graduate of the University of Iowa College of Dentistry, has been practicing dentistry since 2000. She spent her first 4 years after school working to serve an underserved population through the National Health Service Corps in St. Louis. Dr. Tills is also a co-founder of the Madison Dental Initiative, now More Smiles of Wisconsin, as well as an active volunteer dentist at the MDI Salvation Army dental clinic providing needed care to the underserved population of Madison. Dr Tills is also an active WDA and ADA member, and she continuously hones her skills through continuing education. Dr Tills was voted Best Dentist in 2007 by the Herald Independent Best of Monona.
Dr Tills enjoys all aspects of general dentistry and finds it most rewarding to get to know and treat entire families. She enjoys taking time to explain dental issue causes and treatment options. She feels very fortunate to be providing dental care in a time when most procedures can be virtually painless.
She was recently featured in the Wisconsin State Journal – Blue Sky Science: How and why do our teeth fall out? and Why do we have wisdom teeth?
In her spare time, Dr Tills enjoys gardening, tending chickens, beekeeping and all that Madison has to offer with her husband Matt and their two sons.
Riverplace Dental Office Staff: Marilyn, Tammy and Dawn
Riverplace Dental Hygiene Staff: Joanne, Rebeccah, Sue and Mark
Riverplace Dental Assistant Staff: Stephanie, Tiffani and Alli
Our Location:
604 River Pl
Monona, WI 53716-4034 
Office Hours

| | |
| --- | --- |
| MONDAY: | 8:00 AM - 4:45 PM |
| TUESDAY: | 8:00 AM - 4:45 PM |
| WEDNESDAY: | 8:00 AM - 4:45 PM |
| THURSDAY: | 8:00 AM - 5:30 PM |
| FRIDAY: | 8:00 AM - 12:00 PM |
| SATURDAY: | CLOSED |
| SUNDAY: | CLOSED |